Arcimoto (NASDAQ: FUV) develops and manufactures rightsized, ultra-efficient small footprint electric vehicles for moving people and things. Every vehicle is built on Arcimoto's flagship platform, allowing for customizable consumer and municipality uses. Our flagship vehicle, the Arcimoto FUV®, a tandem two-seat, three-wheeled electric vehicle, is purpose-built for everyday driving and transforms ordinary trips into pure-electric joyrides. The all-new MUV was designed and built for adaptability, the MUV can handle a wide variety of tasks: food deliveries, supply runs, facilities maintenance, groundskeeping, and much more. The Rapid Responder™ provides last-mile delivery and emergency response functionality. The Deliverator Sedan rounds out Arcimoto's vehicle lineup, offering increased cargo storage for last-mile delivery solutions. Based in Eugene, Oregon, the Arcimoto team is dedicated to creating world-class EVs that make the world a better place. For more information, please visit Arcimoto.com.
Automobili Pininfarina aims to be the most desired, sustainable luxury car brand in the world. Designed, engineered, and produced by hand in Italy, the Battista hyper GT and all future models will be sold in all major global markets under the brand name Pininfarina. Operational headquarters are in Munich, Germany, with a team of experienced automotive executives from luxury and premium car brands. The company is a 100 per cent Mahindra & Mahindra Ltd investment.
The Battista is the most powerful car ever designed and built in Italy and it will deliver a level of performance that is unachievable today in any road-legal sports car. Faster than a current Formula 1 race car and with 1,900 hp and 2,340 Nm torque on tap, the Battista will combine extreme engineering and technology in a zero emissions package.
Visit www.automobili-pininfarina.com for more information.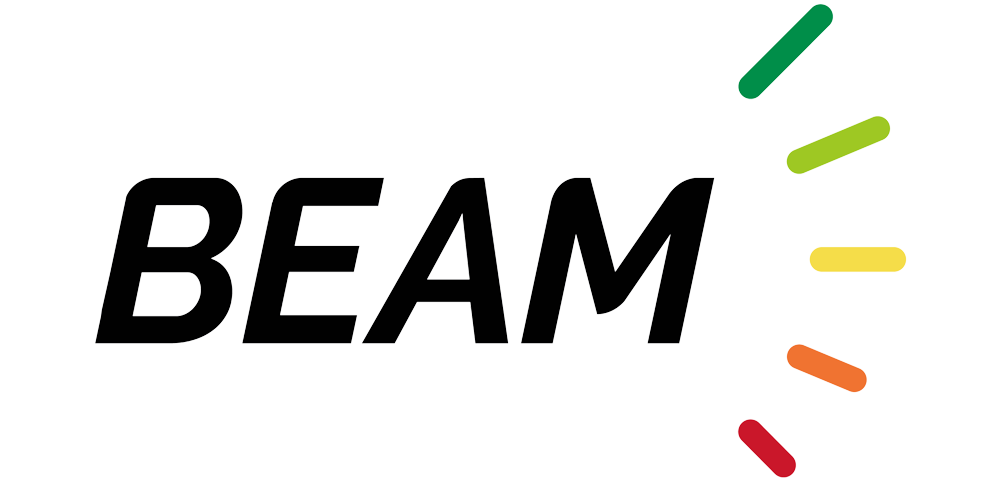 Beam Global (NASDAQ: BEEM)
Beam Global is a clean technology leader providing innovative, sustainable products and technologies for electric vehicle (EV) charging, energy storage, energy security and outdoor media. Core platforms include Beam EV ARC™ and Solar Tree® sustainable EV charging systems, Beam AllCell™ high-performance energy storage solutions, energy resiliency and disaster preparedness products and a deep patent library. Beam EV ARC™ EV charging infrastructure systems support any quality brand EV charging service equipment, and Beam AllCell™ battery solutions power micro-mobility, terrestrial EVs, aviation, maritime and recreational vehicles as well as stationery and energy-security platforms. Beam develops, patents, designs, engineers and manufactures unique and advanced clean mobility solutions that protect the environment, save customers time and money, empower communities and keep people moving. Based in San Diego and Chicago, the company produces Made-in-America products with the mission to Lead the World to Clean Mobility. Beam Global is listed on Nasdaq under the symbols BEEM and BEEMW. For more information visit www.BeamForAll.com, LinkedIn, YouTube and Twitter.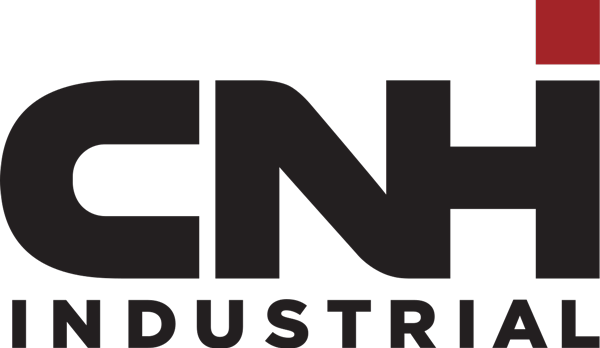 CNH Industrial (NYSE: CNHI)
CNH Industrial (NYSE: CNHI / MI: CNHI) is a world-class equipment and services company that sustainably advances the noble work of agriculture and construction workers. The Company provides the strategic direction, R&D capabilities, and investments that enable the success of its five core Brands: Case IH, New Holland Agriculture and STEYR, supplying 360° agriculture applications from machines to implements and the digital technologies that enhance them; and CASE and New Holland Construction Equipment delivering a full lineup of construction products that make the industry more productive. Across a history spanning over two centuries, CNH Industrial has always been a pioneer in its sectors and continues to passionately innovate and drive customer efficiency and success. As a truly global company, CNH Industrial's 35,000+ employees form part of a diverse and inclusive workplace, focused on empowering customers to grow, and build, a better world.

Cyngn develops and deploys scalable, differentiated autonomous vehicle technology for industrial organizations. Cyngn's self-driving solutions allow existing workforces to increase productivity and efficiency. The Company addresses significant challenges facing industrial organizations today, such as labor shortages, costly safety incidents, and increased consumer demand for eCommerce. Cyngn's flagship product, its Enterprise Autonomy Suite, includes DriveMod (autonomous vehicle system), Cyngn Insight (customer-facing suite of AV fleet management, teleoperation, and analytics tools), and Cyngn Evolve (internal toolkit that enables Cyngn to leverage data from the field for artificial intelligence, simulation, and modeling). Learn more at www.cyngn.com.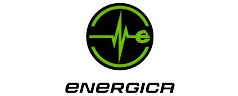 Energica Motor Company S.p.A. is the world's leading manufacturer of high-performance electric motorcycles and the sole manufacturer of the FIM Enel MotoE™ World Cup. Energica motorcycles are currently on sale through the official network of dealers and importers.

Gatik, the leader in autonomous Middle Mile logistics, delivers goods safely and efficiently using its fleet of light and medium duty trucks. The company focuses on short-haul, B2B logistics for Fortune 500 retailers such as Walmart and Loblaw. Gatik's Class 3-6 Autonomous Box Trucks are commercially deployed in multiple markets including Texas, Arkansas, Louisiana and Ontario. Gatik has raised a total of $114.5 million and is backed by Koch Disruptive Technologies, Innovation Endeavors, Wittington Ventures and others, and partnered with industry leaders including Ryder, Goodyear and Isuzu. Founded in 2017 by veterans of the autonomous technology industry, the company has offices in Mountain View and Toronto. Gatik was recognized on the 2021 Forbes AI 50 list and as a World Economic Forum Technology Pioneer.
Visit gatik.ai to learn more.

GKN Automotive is a global leader in drive systems – engineering the future for 260 years. GKN Automotive is a global automotive technology company that pioneered electric drive systems and is now driving the future of transportation. It is the trusted partner for most of the world's automotive companies, specializing in developing, building, and supplying market-leading drive systems and advanced ePowertrain technologies. GKN Automotive's market-leading Driveline division demonstrates strength in depth, with an extensive portfolio of products for both electrified and ICE vehicles that combine value with technical expertise. The technologies span high-volume, low-cost vehicles to top-end premium cars with complex all-wheel drive driving dynamics. These world-class products are constantly being refined and improved for global customers. The ePowertrain division now offers solutions for all electrified vehicles and is a go-to technology partner, creating the ultimate electrified driving experience. Its ability to fully integrate eDrive systems derives from its all-wheel drive legacy and leadership. The first eDrive system was fitted to a production car over 20 years ago and is now powering over two million electrified vehicles worldwide. GKN Automotive is headquartered in the UK, operating in 20 countries and employing 25,000 people worldwide. Learn more at gknautomotive.com.

They say you can't reinvent the wheel or improve the design of the bicycle. Gocycle® did both. So passionate was Richard Thorpe about creating the perfect e-bike that he left a dream design job with McLaren Cars to dedicate all of his time to that purpose.
With his experience in designing lightweight racing car components and enthusiasm for innovative engineering excellence, Richard believed that an e-bike should be elegant, desirable, a joy to live with and fun. First dreamed of in 2002, GocycleG1 design was perfected over years of dedicated research and development, and launched in Europe in 2009 to international acclaim, winning Best Electric Bike award at Eurobike.
Since then, Gocycle® has introduced the first e-bike with Daytime Running Lights, the only bike with quick-release side-mounted wheels, and to universal acclaim a fast-folding bike in 2019.

Gocycle® started by re-thinking every element of the bicycle and designing a uniquely integrated machine. We will continue to change perceptions of what a bicycle can be and do.
For more information, please visit gocycle.com.

GreenPower Motor Company (Nasdaq: GP)
GreenPower designs, builds and distributes a full suite of high-floor and low-floor all-electric medium and heavy-duty vehicles, including transit buses, school buses, shuttles, cargo van and a cab and chassis. GreenPower employs a clean-sheet design to manufacture all-electric vehicles that are purpose built to be battery powered with zero emissions while integrating global suppliers for key components. This OEM platform allows GreenPower to meet the specifications of various operators while providing standard parts for ease of maintenance and accessibility for warranty requirements. GreenPower was founded in Vancouver, Canada with primary operational facilities in southern California. Listed on the Toronto exchange since November 2015, GreenPower completed its U.S. IPO and NASDAQ listing in August 2020.
For further information go to greenpowermotor.com.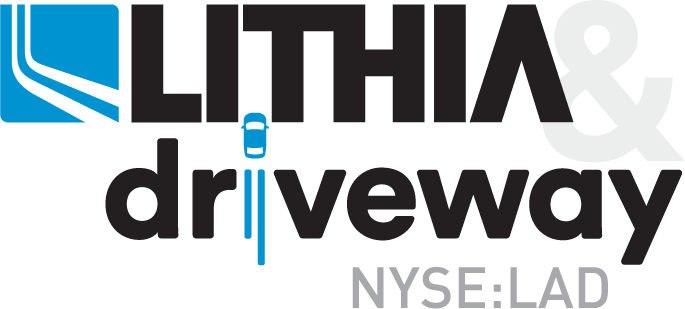 Lithia & Driveway (NYSE: LAD)
Lithia & Driveway (NYSE: LAD) is the premier automotive retailer, offering a wide selection of vehicles across global manufacturers and providing a full suite of financing, leasing, repair, and maintenance options. Purchasing and owning a vehicle is easy and hassle-free with convenient solutions offered through our comprehensive network of locations, e-commerce platforms, and captive finance division. We deliver profitable growth through consolidating one of the largest retail sectors in North America as we modernize the retail experience wherever, whenever, and however consumers desire. Visit lithiamotors.com and driveway.com to learn more.

May Mobility, established in Ann Arbor, Michigan in 2017, is building the world's best autonomy system. Their proprietary Multi-Policy Decision Making (MPDM) system is at the core of their mission to help make cities safer, greener and more accessible. MPDM's proven track record has delivered more than 320,000 autonomy-enabled rides to date in several public transit applications across the U.S. and Japan. With key strategic partnerships including some of the world's most innovative automotive and transportation companies, such as Toyota Motor Corporation, May Mobility aims to achieve the highest standard in rider safety, sustainability and transportation equity. For more information, visit www.maymobility.com.

Ouster (NYSE: OUST) is a leading global provider of high-resolution scanning and solid-state digital lidar sensors, Velodyne Lidar sensors, and software solutions for the automotive, industrial, robotics, and smart infrastructure industries. Ouster is on a mission to build a safer and more sustainable future by offering affordable, high-performance sensors that drive mass adoption across a wide variety of applications. With a global team and high-volume manufacturing, Ouster supports over 850 customers in approximately 50 countries. Ouster is headquartered in San Francisco, CA, with offices in the Americas, Europe, Asia-Pacific, and the Middle East. For more information, visit www.ouster.com, or connect with Ouster on Twitter or LinkedIn.
As the global leader in powersports, Polaris Inc. (NYSE: PII) pioneers product breakthroughs and enriching experiences and services that have invited people to discover the joy of being outdoors since our founding in 1954. With annual 2020 sales of $7.0 billion, Polaris' high-quality product line-up includes the Polaris RANGER, RZR and GENERAL side-by-side off-road vehicles; Sportsman all-terrain off-road vehicles; Indian Motorcycle mid-size and heavyweight motorcycles; Slingshot moto-roadsters; snowmobiles; and deck, cruiser and pontoon boats, including industry-leading Bennington pontoons. Polaris enhances the riding experience with parts, garments and accessories, along with a growing aftermarket portfolio, including Transamerican Auto Parts. Polaris' presence in adjacent markets includes military and commercial off-road vehicles, quadricycles, and electric vehicles. Proudly headquartered in Minnesota, Polaris serves more than 100 countries across the globe. polaris.com

REE Automotive (NASDAQ: REE)
REE Automotive (Nasdaq: REE) is an automotive technology company that allows companies to build any size or shape of electric vehicle on their modular platforms. With complete design freedom, vehicles Powered by REE are equipped with the revolutionary REEcornerTM which packs critical vehicle components (steering, braking, suspension, powertrain and control) into a single compact module positioned between the chassis and the wheel, enabling REE to build the industry's flattest EV platforms with more room for passengers, cargo and batteries. REE platforms are future proofed, autonomous capable, offer a low TCO, and drastically reduce the time to market for fleets looking to electrify. To learn more visit www.ree.auto.

Sibros powers the connected vehicle ecosystem with its Deep Connected Platform (DCP) for safe and secure deep software updates, data collection and diagnostics in one vertically integrated system. DCP supports the majority of vehicle network architectures right out-of-the-box and is built to the most rigorous safety, security and data privacy standards in the world, such as ISO 26262 (Functional Safety), GDPR and WP.29. Sibros empowers OEMs to reduce recalls and warranty claims and create dozens of use cases spanning fleet management, predictive maintenance, usage-based insurance, owner personalization and beyond. Most recently, Sibros was named 2021 Connected Car Platform of the Year by IoT Breakthrough Awards.
To learn more about the Silicon Valley based company, visit www.sibros.tech.