stellar results
Case Studies
Whether we're launching a company, introducing new products or building a brand or capturing market share, Skyya shares your passion.
"We heard great things about Skyya, so we engaged them in 2010 to help us promote our new iRadar product and to get us ready for CES – our biggest show of the year. Skyya delivered all the way around, making it our best CES ever, and they've been a trusted advisor and partner ever since."
• Marketing Director, Cobra Electronics
current/recent clients

Founded in 2007, Arcimoto is catalyzing the shift to sustainable transportation system with their SRK electric vehicle. Headquartered and manufactured in Eugene, Oregon, Arcimoto is devising new technologies and patterns of mobility that together raise the bar for environmental efficiency, footprint and affordability. Available for pre-order today, the Arcimoto SRK is the lightest, most affordable and performance-packed electric vehicle model that eclipses capabilities of similar electric vehicles on the market today and starts at $11,900. For more information please visit
www.arcimoto.com
.


Cobra Electronics is a major brand of Cedar Electronics, a leading global supplier of mobile and consumer products. Cedar Electronics possesses a strong brand portfolio including Escort, Beltronics and Cobra Electronics. Leveraging its leadership position in the radar detector and Citizens Band radio categories, Cobra Electronics has aggressively grown both domestically and internationally with an ever-expanding family of automotive products that include dash cams, power inverters, portable jump starters, and more. Cobra Electronics has sales and marketing operations in North America, South America, Europe and China. To learn more please visit www.cobra.com. Follow Cobra on Twitter at www.twitter.com/CobraElectronic and friend us at www.facebook.com/CobraElectronics.

Cubic Telecom is a global connectivity platform company that offers flexible mobility solutions that power connectivity for leading Internet of things (IoT), machine-to-machine (M2M) and mobile device companies across the globe. The company enables users to offer not just products, but post-sale services – building a lasting and ongoing relationship with end-users. Providing connectivity in over 100 countries; the most robust network, device and retail partnerships worldwide; and flexible over-the-air (OTA) device management; Cubic Telecom enables global scalability with local connectivity anytime, anywhere. Based in Dublin Ireland, Cubic Telecom's partners and customers include some of the world's leading Fortune 100 tablet and notebook manufacturers, retailers, M2M and automotive companies. The company launched its connected platform in 2012 and is privately held with over $37.1 million in funding by Audi, Qualcomm and Sierra Wireless, among others. For more information, visit www.cubictelecom.com.
Based out of Newport Beach, California, CycleBoard is comprised of a team of entrepreneurs, engineers and designers, creating three-wheeled electric devices that modernize and improve the way people travel in their local environments. Founded by Phil LaBonty, CycleBoard is a remarkably intuitive, stand-up, lean-to-steer electric vehicle that can reach speeds of 20 mph and is remarkably safe and fun. For commuting, action sports, or that spur-of-the-moment joyride, the CycleBoard is a fresh take on transportation. Follow us on Facebook, Instagram, and Twitter or visit us at www.cycleboard.com for more information.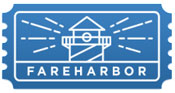 Founded in January 2013, FareHarbor has rapidly risen to become recognized as the world's leading provider of reservation systems to the travel tours and activities industry. According to industry research firm Phocuswright, FareHarbor dramatically leads all competitors in terms of global market share, and its reservation platform and staff are the industry's highest rated for price, functionality, customer service, and more. The company's more than 130 employees in five offices across the United States serve more than 3,500 tour operators, booking agents and concierge desks hosting more than 40,000 bookable activities in 50 states plus the British Virgin Islands, Puerto Rico, the US Virgin Islands and Tahiti. In 2016 alone, more than 2,000 companies went live with, and are processing payments through the FareHarbor integrated platform. To learn more, please visit fareharbor.com.

Foodee has satisfied lunchtime cravings with 500,000+ meals served around Vancouver and Toronto at organizations such as Facebook, lululemon athletica, Kit and Ace, Hootsuite, Goldcorp, Ernst and Young, Microsoft, Mozilla and many others. Sign up for service at www.food.ee.

Indian Motorcycle, a wholly-owned division of Polaris Industries Inc. (NYSE: PII), is America's original motorcycle company. Founded in 1901, Indian Motorcycle has won the hearts of motorcyclists around the world and earned distinction as one of America's most legendary and iconic brands through unrivaled racing dominance, engineering prowess and countless innovations and industry firsts. Today that heritage and passion is reignited under new brand stewardship. To learn more, please visit www.indianmotorcycle.com.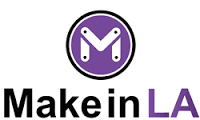 Make in LA is the Los Angeles epicenter of hardware startups. The accelerator empowers entrepreneurs and their businesses by making the developing of hardware not hard. They accept seed stage companies, cultivate innovation, and groom for execution. Learn more at www.MakeinLA.com or on Twitter at @MakeinLA.

Nudz, Inc. is a New York City based lingerie start-up that is on a mission to redefine nude and banish beige as the default nude standard in the intimates industry. In July 2015, Nudz launched on Kickstarter revealing its debut collection of beautifully designed, non-molded and non-padded bras in ten unique shades -- The New Nudes™ -- designed to match any woman's skin tone. The New Nudes addresses many women's common frustration regarding size, fit and color and confronts the reality that what is nude for one woman isn't nude for another. For more information, visit www.thenewnudes.com.

Occly™ is the ultimate personal safety solution designed to be a visual deterrent worn on the body or clipped to an accessory for security away from home and on-the-go. Occly is armed with multi-facetted protection and warning systems including a panic button, LED lighting and siren, GPS, providing 360-degree live audio and video coverage before, during, and after an alarm is sounded.

PangeaBed is reimagining sleep fitness with world's only copper-infused Talalay latex mattresses for today's active health and fitness advocates. Unlike the myriad me-too, bed-in-a-box suppliers whose mattresses virtually all utilize the same generic materials and mediocre construction, PangeaBed was designed and built from the ground-up using the highest quality fabrics, materials and manufacturing processes. Our industry-leading mattresses are the epitome of American craftsmanship, built with luxurious, copper-infused Talalay latex and Phase Change-Gel-infused memory foam, ensuring our customers enjoy the healthiest and most restorative sleep in the industry, with mattresses that are healthy, clean, hypoallergenic, ultra-supportive, cool and comfortable. To discover the world's healthiest mattress can make sleep fitness a cornerstone of your active lifestyle, please visit www.pangeabed.com.



Launched in October 2014, the Pip is a device that allows you to see your stress levels by detecting electrodermal activity (EDA), a scientifically validated indicator of stress. The Pip connects your emotions with engaging Apps. Through biofeedback - an effective stress management technique, the Pip teaches users to control their response to stress. Over 30 research institutions and organizations around the world are incorporating the Pip into research studies to help manage stress. The Pip is offered in 2 colours (black and white) and comes with a suite of 3 free Apps (iOS and Android). It is available to purchase on thepip.com, amazon.co.uk, amazon.com and select retailers.



Polaris designs, engineers, manufactures and markets innovative, high quality off-road vehicles, including all-terrain vehicles (ATVs) and the Polaris RANGER® and RZR® side-by-side vehicles, snowmobiles, motorcycles and small vehicles. Polaris is among the global sales leaders for both snowmobiles and off-road vehicles and has established a presence in the heavyweight cruiser and touring motorcycle market with the Victory and Indian motorcycle brands. Polaris enhances the riding experience with a complete line of Polaris and KLIM branded apparel and Polaris accessories and parts. For more information, please visit www.polaris.com.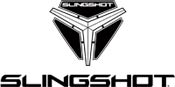 In 2014, Polaris celebrated 60 years of innovation by introducing the highly anticipated Polaris Slingshot™, an awe-inspiring 3-wheel roadster that represents the future of on-road driving exhilaration. The open air cockpit of Slingshot™ hits you with a 360 degree rush of sight, sound, and smell. With side by side seating, both driver and passenger experience a front row shot of adrenaline. Its wide stance and sport-tuned suspension will make you want to charge every corner and never let off. With a low to the ground vehicle stance, you can feel the rush of pavement under your seat and in your chest. Slingshot™ is lightweight and powerful, making for heart pounding acceleration. To learn more, please visit
www.polaris.com/en-us/slingshot.

Founded in 2015, tevixMD is on a mission to dramatically improve the financial landscape for healthcare providers and ensure healthcare provider's get paid. tevixMD empowers providers with tevixPAS, a powerful yet easy-to-use cloud-based platform that quickly validates each patient's health insurance deductible status and accurately calculates each patient's out-of-pocket expenses prior to service. tevixPAS is being used by healthcare providers throughout the U.S. and Canada including laboratories, MRI providers, urgent care clinics, hospitals, ambulances, emergency responders, and more. To learn more, please visit www.tevixmd.com.

Timbersled was founded in 2002 in Ponderay, Idaho, as a designer of aftermarket snowmobile accessories. The company's expertise in snowmobile suspensions inspired it to design and develop the original Timbersled Mountain Horse snow bike, the undisputed market leader in sales and performance. As a result of the company's dominance in engineering innovation, quality and reliability, most riders refer to this fast-growing new winter sport as Timbersledding.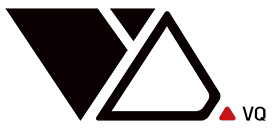 Founded in 2014, Miami-based Vaportronix is the vision of founders Steven Stanimirovic and Jonathan Romero, who are on a mission to reimagine the vape experience for modern users in today's world. Vaportronix provides users a high quality, convenient and discreet way to vape virtually anywhere through their innovative and stylish smartphone cases and accessories. The company's signature product, VQase, is the only patented device integrating smartphone case and vaporizer functionality that's always with you and always charged. For more information please visit: vqase.com and our social channels:
Facebook: @VQase, Twitter: @Vaportronix, Instagram: @vaportronix.