stellar results
Case Studies
Whether we're launching a company, introducing new products or building a brand or capturing market share, Skyya shares your passion.
"We heard great things about Skyya, so we engaged them in 2010 to help us promote our new iRadar product and to get us ready for CES – our biggest show of the year. Skyya delivered all the way around, making it our best CES ever, and they've been a trusted advisor and partner ever since."
• Marketing Director, Cobra Electronics
current/recent clients
Detroit-based Amber Engine, part of the Rock Ventures family of companies, is out to level the playing field across the home furnishings landscape. Its team of industry veterans designed the Amber Engine cloud platform to empower manufacturers with the tools they need to effortlessly manage their product data and communicate with channel partners. Its Discover portal is a showcase for manufacturers, giving retailers the freedom to locate and connect with a rapidly growing community of unique and inspired new home goods products and services. To learn more, visit amberengine.com.

Founded in 2007, Arcimoto is catalyzing the shift to sustainable transportation system with their SRK electric vehicle. Headquartered and manufactured in Eugene, Oregon, Arcimoto is devising new technologies and patterns of mobility that together raise the bar for environmental efficiency, footprint and affordability. Available for pre-order today, the Arcimoto SRK is the lightest, most affordable and performance-packed electric vehicle model that eclipses capabilities of similar electric vehicles on the market today and starts at $11,900. For more information please visit
www.arcimoto.com
.
Bytemark, a New York City startup with offices in the UK and Australia, Bytemark provides mobile ticketing and payment solutions for transit, attractions, and events. In January 2012, Bytemark launched the first mobile ticketing app for a major U.S. transit agency with the release of the NY Waterway app. Bytemark is focused on providing its partners with the tools they need to navigate the rapidly evolving mobile ticketing industry. Transit in the U.S. has been underserved by the expansion of mobile technology, and Bytemark is working to bridge the gap between the transit industry and America's growing technology sector. To learn more, please visit www.bytemark.co.
Cedar Electronics, a leading global supplier of mobile and consumer products possesses a portfolio of industry leading brands including Escort, Beltronics and Cobra Electronics. Escort, a premium brand for auto-enthusiasts, is the leading manufacturer of high-performance radar and laser detectors and the patented Escort Live™ real-time ticket protection network. Escort manufactures products under the Escort, PASSPORT, Max, REDLINE, SOLO and Pro brands.




Cobra Electronics is a leading global designer and marketer of communication and navigation products, with a track record of delivering innovative and award-winning products. Building upon its leadership position in the GMRS/FRS two-way radio, radar detector and Citizens Band radio industries, Cobra identified new growth opportunities and has aggressively expanded into the marine market and has expanded its European operations. The Consumer Electronics Association, Forbes and Deloitte & Touche have all recognized Cobra for the company's innovation and industry leadership. To learn more about Cobra Electronics, please visit the Cobra site at www.cobra.com.

Cubic Telecom is a global connectivity platform company that offers flexible mobility solutions that power connectivity for leading Internet of things (IoT), machine-to-machine (M2M) and mobile device companies across the globe. The company enables users to offer not just products, but post-sale services – building a lasting and ongoing relationship with end-users. Providing connectivity in over 100 countries; the most robust network, device and retail partnerships worldwide; and flexible over-the-air (OTA) device management; Cubic Telecom enables global scalability with local connectivity anytime, anywhere. Based in Dublin Ireland, Cubic Telecom's partners and customers include some of the world's leading Fortune 100 tablet and notebook manufacturers, retailers, M2M and automotive companies. The company launched its connected platform in 2012 and is privately held with over $37.1 million in funding by Audi, Qualcomm and Sierra Wireless, among others. For more information, visit www.cubictelecom.com.
Silicon Valley-based EcoReco aims to make the world a greener place through the development of intelligent and efficient short-haul and urban transportation vehicles. Its continually expanding family of innovative electric scooters are designed to be rugged, reliable, portable and fun, with state-of-the-art engineering and LFP battery technologies that deliver top speeds of 20mph and up to 20 miles per charge. EcoReco e-scooters are perfect for urban commuters, last-mile transportation, college students, corporate campuses, large indoor venues, and more. With prices starting at $999 and an average cost of one dollar per 500 miles, EcoReco scooters are bringing the power, performance and efficiency of electric vehicles within reach of virtually everyone. For more information please visit
www.ecorecoscooter.com
.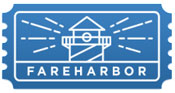 Founded in January 2013, Honolulu-based FareHarbor began shortly after a planned family vacation to Hawaii, when co-founder Zachary Hester, along with his brother Lawrence, discovered the challenges of booking activities online while on the island. Today, FareHarbor supports more than 1,200 clients in 50 states plus the British Virgin Islands, Puerto Rico, the US Virgin Islands and Tahiti from its offices in Hawaii, San Francisco, Denver, Minneapolis and Boston. For more information, please visit fareharbor.com.

Foodee has satisfied lunchtime cravings with 500,000+ meals served around Vancouver and Toronto at organizations such as Facebook, lululemon athletica, Kit and Ace, Hootsuite, Goldcorp, Ernst and Young, Microsoft, Mozilla and many others. Sign up for service at www.food.ee.

Indian Motorcycle, a wholly-owned division of Polaris Industries Inc. (NYSE: PII), is America's original motorcycle company. Founded in 1901, Indian Motorcycle has won the hearts of motorcyclists around the world and earned distinction as one of America's most legendary and iconic brands through unrivaled racing dominance, engineering prowess and countless innovations and industry firsts. Today that heritage and passion is reignited under new brand stewardship. To learn more, please visit www.indianmotorcycle.com.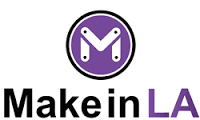 Make in LA is the Los Angeles epicenter of hardware startups. The accelerator empowers entrepreneurs and their businesses by making the developing of hardware not hard. They accept seed stage companies, cultivate innovation, and groom for execution. Learn more at www.MakeinLA.com or on Twitter at @MakeinLA.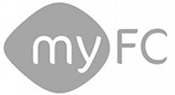 Founded in 2005, a spin-off from the Swedish Royal Institute of Technology, myFC is a world leader in micro fuel cell technologies that is leading the way in portable, eco-friendly fuel cell chargers for mobile devices. Its new-to-market JAQ™, the world's smallest and most powerful fuel cell charger, is a stylish and ultra-portable charger that delivers 1800 mAh; equivalent to one full smartphone charge. myFC is headquartered in Stockholm and was listed on the NASDAQ First North in May 2014. The company's Certified Advisor is Remium Nordic AB. To learn more please visit www.myfcpower.com.

Nudz, Inc. is a New York City based lingerie start-up that is on a mission to redefine nude and banish beige as the default nude standard in the intimates industry. In July 2015, Nudz launched on Kickstarter revealing its debut collection of beautifully designed, non-molded and non-padded bras in ten unique shades -- The New Nudes™ -- designed to match any woman's skin tone. The New Nudes addresses many women's common frustration regarding size, fit and color and confronts the reality that what is nude for one woman isn't nude for another. For more information, visit www.thenewnudes.com.

Launched in October 2014, the Pip is a device that allows you to see your stress levels by detecting electrodermal activity (EDA), a scientifically validated indicator of stress. The Pip connects your emotions with engaging Apps. Through biofeedback - an effective stress management technique, the Pip teaches users to control their response to stress. Over 30 research institutions and organizations around the world are incorporating the Pip into research studies to help manage stress. The Pip is offered in 2 colours (black and white) and comes with a suite of 3 free Apps (iOS and Android). It is available to purchase on thepip.com, amazon.co.uk, amazon.com and select retailers.

Polaris designs, engineers, manufactures and markets innovative, high quality off-road vehicles, including all-terrain vehicles (ATVs) and the Polaris RANGER® and RZR® side-by-side vehicles, snowmobiles, motorcycles and small vehicles. Polaris is among the global sales leaders for both snowmobiles and off-road vehicles and has established a presence in the heavyweight cruiser and touring motorcycle market with the Victory and Indian motorcycle brands. Polaris enhances the riding experience with a complete line of Polaris and KLIM branded apparel and Polaris accessories and parts. For more information, please visit www.polaris.com.

RAND Luxury, the producer of The Luxury Technology Show, is an international event production company that caters to the world's finest luxury brands. At each exclusive event, the team creates a luxury lifestyle experience by inviting complementary brands to showcase their elite products and services to the distinguished list of guests and media. For more information, visit www.RANDLuxury.com and www.TheLTS.com.




RideScout is a technology platform that aggregates public, private and social rideshare on its free iOS and Android apps, allowing people to search and compare ground transportation options on demand and in real time. RideScout shows users transit, taxi, ride share, car share, bike share, carpool, walking, biking, driving and parking in one view, with real-time transit arrivals and traffic integration. The company is based in Austin, Texas with satellite offices in Washington, DC, San Francisco and Chicago. RideScout is a subsidiary of car2go North America, a brand of moovel GmbH. Please visit www.ridescout.com for more information.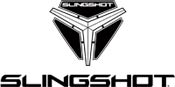 In 2014, Polaris celebrated 60 years of innovation by introducing the highly anticipated Polaris Slingshot™, an awe-inspiring 3-wheel roadster that represents the future of on-road driving exhilaration. The open air cockpit of Slingshot™ hits you with a 360 degree rush of sight, sound, and smell. With side by side seating, both driver and passenger experience a front row shot of adrenaline. Its wide stance and sport-tuned suspension will make you want to charge every corner and never let off. With a low to the ground vehicle stance, you can feel the rush of pavement under your seat and in your chest. Slingshot™ is lightweight and powerful, making for heart pounding acceleration. To learn more, please visit
www.polaris.com/en-us/slingshot.

Timbersled was founded in 2002 in Ponderay, Idaho, as a designer of aftermarket snowmobile accessories. The company's expertise in snowmobile suspensions inspired it to design and develop the original Timbersled Mountain Horse snow bike, the undisputed market leader in sales and performance. As a result of the company's dominance in engineering innovation, quality and reliability, most riders refer to this fast-growing new winter sport as Timbersledding.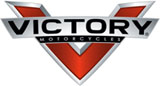 Victory Motorcycles designs, engineers, manufactures and markets a full line of cruisers, baggers and touring motorcycles. Every Victory model delivers industry-leading performance, comfort, style, storage and reliability. The first Victory was produced on the Fourth of July, 1998, in Spirit Lake, Iowa, where every Victory motorcycle continues to be produced today. Information about Victory motorcycles, apparel and accessories is available at www.VictoryMotorcycles.com.
XOEye Technologies is committed to developing robust, high quality, wearable technology solutions for your business – easy to use tech that is hard working, rugged, and strives to be the best...just like our customers. Designed and assembled in the USA. Learn more at www.xoeye.com.