"The market response to Slingshot has been fantastic, and consumer buzz has been off-the-charts. Skyya's press results have been a home run with over 516 million impressions in the first 5 days from publications around the world."
• Mike Jonikas, VP of Slingshot

"We couldn't be more pleased with the response to Slingshot from all stakeholders, from dealers to consumers to the response by the press. It's frankly been the highest response impressions product launch we've had in the history of Polaris over the first couple of months."
• Scott Wine, CEO of Polaris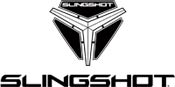 Polaris® Slingshot™
Launching the 3-wheeled future of driving exhilaration
The Mission
Polaris Industries Inc. (NYSE: PII) is a recognized leading in the Powersports industry with 2014 sales of $4.5 billion. Polaris designs, engineers, manufactures and markets innovative, high-quality off-road vehicles, including all-terrain vehicles (ATVs), side-by-side vehicles, snowmobiles, motorcycles and on-road electric/hybrid powered vehicles. Skyya has been working with Polaris since 2012 on various initiatives including relaunching the iconic Indian Motorcycle brand (see case study). The company called on Skyya once again to launch a new Polaris on-road vehicle brand – the Polaris Slingshot – a three-wheeled roadster that delivers a driving experience like no other. Skyya was chartered with the task of catapulting this new, incredibly unique three-wheeler to life and into the public domain with a focus on delivering an unprecedented level of buzz, consumer interest, vehicle pre-orders and world-class media impressions.
Timeframe
2014
Our Goals
Generate unprecedented, unpaid impressions in the first 90 days (Aug-Oct) after launch with emphasis on outlets targeting our primary buyer demographic. With a limited (online-only) advertising spend, Skyya's unpaid impressions were critical to a successful launch in the U.S. and Canada.
Position Slingshot in the minds of consumers as a real, credible, affordable and exciting alternative to motorcycles, competing 3-wheelers and sports cars with the ultimate goal of taking market share from competitors in each segment.
Drive consumers to place pre-order deposits on 200 or more Slingshots from late July through mid-October given the lag time between launch and product availability
Maintain a steady and aggressive buzz of relevant news to stay top-of-mind with press and consumers by "hijacking" popular events/tradeshows and participating at low cost in press tours and press rides with highly targeted outlets
Integrate PR with social and digital (Facebook, Twitter and newly created www.SlingshotForums.com) to drive overwhelming interest and demand for the Slingshot
The Skyya Approach – The Full Court Press
We began our execution with a summertime "Slingshot is Coming" campaign consisting of three embargoed "first look" press rides with hand-selected top tier press. Skyya began 90 days prior to the public reveal working with select top-tier outlets under strict embargo to lock down potent press reviews to post on launch day. More than 30 individuals representing 20 targeted media outlets took part in these events leading up to our July 27 launch. These rides, consisting of detailed presentations and secretive road tests, took place on deserted country roads near Polaris' R&D Facility. We also amped up consumer interest by releasing a series of four sequential "teaser" videos to generate massive buzz around the exotic new side-by-side roadster.
Skyya also executed a highly-confidential, embargoed news campaign to top tier and targeted outlets to ensure overwhelming press coverage on launch day. The overall embargoed campaign resulted in 20 highly positive Slingshot product reviews and 65 news stories in the first 24 hours after launch.
Our "Slingshot is Here" campaign began at launch on July 27 and continued through the end of the year. This campaign featured a launch press release, two NYC press tours featuring top tier broadcast appearances by Polaris executives on Bloomberg TV, New York Times and a NYSE Closing Bell Ceremony. Skyya coordinated Slingshot's presence at three press events associated with leading industry events (SEMA, IMS Long Beach and IMS New York) by "hijacking" these popular events/tradeshows through participating at low cost in press tours and rides with high targeted outlets. Key media included CNBC Prime, The Car Chasers, SuperCompressor, Thrillist , Popular Mechanics, Winding Road, RobbReport, Road & Track, Men's Journal,  Orange County Register, Investor's Business Daily, The Smoking Tire and Splash Media, as well as 7 endemic, motorcycle outlets.
Through research and direct solicitation, Skyya also executed many extended vehicle loan reviews on both the East and West coast with top tier journalists. This included participation and reviews from top tier outlets including About.com, AutoWeek, JetSet Magaine, Kelley Blue Book, Los Angeles Times, Men's Journal and Popular Mechanics.
The Results
Over the course of the launch through end of year, the Skyya team secured high-quality, on-message stories in many of the world's most respected media outlets including  AskMen, BBC Autos, Bloomberg Businessweek, Business Insider, CNET, CNNMoney.com, Digital Trends, Forbes, FOX, Gizmodo, Investor's Business Daily, Mashable, MSN Money, New York Daily News, New York Times, Orange County Register, Popular Science, Reuters, SlashGear, TechCrunch, The New York Times, The Wall Street Journal, USA Today, Washington Business Journal, WIRED, Yahoo! Autos, Yahoo! Finance, and literally hundreds more.
By the Numbers
2,077,724,021 billion unpaid impressions
306 total stories (279 digital, 14 broadcast segments and 13 print articles) in 2014
Achieved 429% goal attainment for total impressions from launch-December 2014
209 stories and over a billion impressions in the first 30 days following launch - 320% of our goal
246 stories and 1.7 billion impressions in the first 90 days following launch - 400% of our goal
Achieved 950% of our Slingshot pre-order objective
Garnered massive consumer interest, putting the company ahead of its unit sales goal for 2014
For more information, please visit www.polarisslingshot.com.