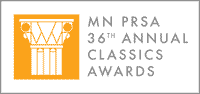 Indian Motorcycle
Rebirth of an Iconic 112-year old American Brand: Indian Motorcycle
The Mission
Indian Motorcycle was acquired in April 2011 by Polaris Industries (NYSE: PII), the "800-pound gorilla" in the Powersports industry, and the revival of an American iconic brand began with a singular focus on once again offering "choice" to American motorcyclists. Skyya Communications was engaged as Indian Motorcycle's AOR in October 2012 as a key member of the team chartered with the herculean task of resurrecting one of America's oldest and most storied brands.

Timeframe
2012 - 2013

The Skyya Approach
Instill "confidence" in the new Indian Motorcycle as a viable alternative to Harley-Davidson.
Create an aura of "confidence" in parent company Polaris Industries.
Build "momentum and excitement" for the historic re-launch.
Drive "retail acceleration" through community building, lead generation and new dealer development.
The Results:
229 total stories and more than 1.32 billion unpaid impressions, including virtually every national business outlet along with more than 60 men's, automotive, local and lifestyle publications.
More than 500,000 website visits in the first five days after the Sturgis reveal.
An 860% increase in the company's Facebook and Twitter social communities from January to October 2013.
Strong dealer interest around the world ensuring the company will hit its new dealer goal of 120-140 by December 2013.
Thousands of consumer test rides occurred at new dealerships across the country.
Named Men's Journal 2013 "Gear of the Year"
Broadcast Coverage on Bloomberg Television, Bloomberg WEST, CNBC, CNBC Closing Bell with Kelly Evans, CNBC Squawk Box, FOX Business, FOX News, Opening Bell with Maria Bartiroma
Journalist ride reviews with About.com, AutoWeek, Complex Magazine, Forbes, Los Angeles Times, Motor Trend, New York Times, NYLON Guys, Road & Track, USA Today, Wall Street Journal and to date still booking reviews.
This campaign went on to win two 2013 MN PRSA Classics Awards and one 2014 NY PRSA Big Apple Award, in addition to being named an honoree in the 2014 Platinum PR Awards.

For more information, please visit www.indianmotorcycle.com.